Wilmington is getting hip. And not just hipster. Beer drinkers of all generations can jump up and down with the arrival of the Riverfront's beer garden, Constitution Yards, the latest bright spot to join the Wilmington line-up along the Christina River. An open-air venue surrounded by repurposed shipping containers, Constitution Yards is in close proximity to the area's other attractions. It boasts three bars with an ample supply of local and craft beers on tap, as well as a canned selection, a pair of frozen choices, a wine array and serious shots for the inspired.
"We have been very well received," said Andy Thorne, assistant general manager of the beer garden. "Wilmington seems to be very happy that we are here." The venue is open seven days a week and is still in its infancy with just a few weeks of operations behind it.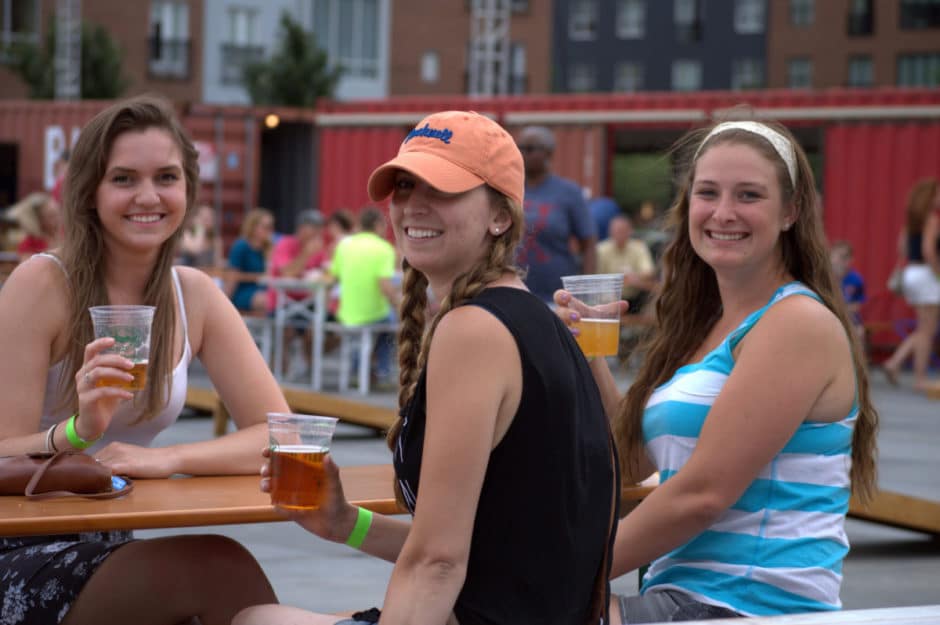 Early foot traffic has been good, said Thorne. "We had about 5,000 people through over our first three days," with more features planned to attract a groundswell of beer garden devotees. Joining the bounty of cornhole games, kid-friendly "beaches" and giant Jenga, the garden is "looking to add wiffle ball and kickball by teaming up with Delaware Sports League."
In the style of a true German beer garden, there is no table service and customers must fetch their own libations from the bars that line the perimeter of the open-air seating area. The food selections come from the quick-serve outlet. Kid-friendly fare, as well as more substantive offerings, are delivered to tables. Chicken tenders, salads, burgers and desserts are on the menu. Draft beers include local favorites from Two Stones, Dogfish Head, 16 Mile, Yards and Victory Brewing Company, among others.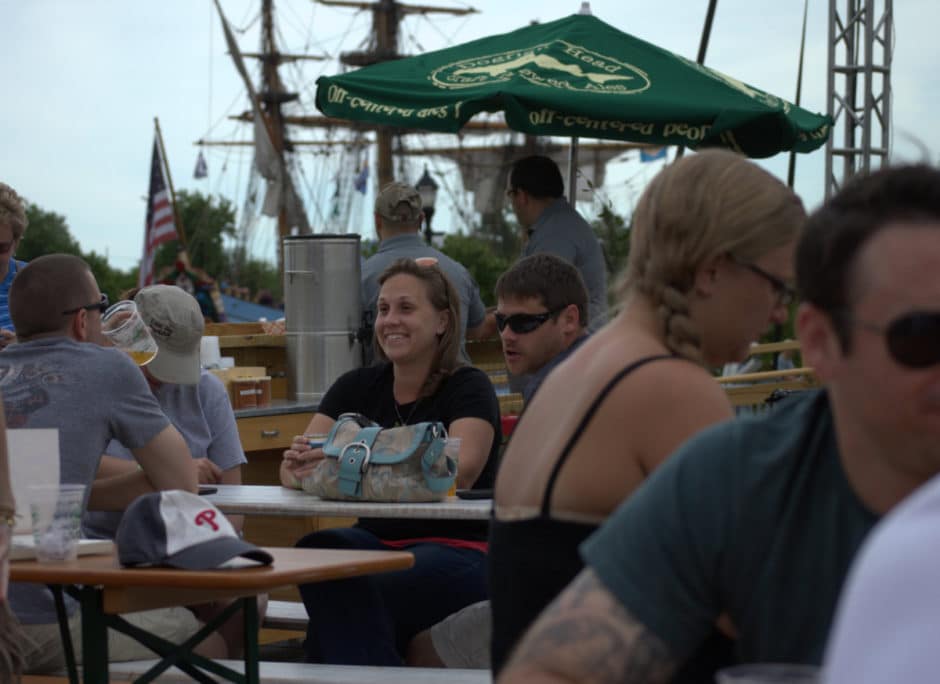 Joe Coffey and Emily White, visiting the Riverfront for the first time, were drawn from Philadelphia to check out Constitution Yards. "It's pretty cool. It's definitely different," said White. Coffey, hearing about the beer garden at work added, "There are a lot of beers on tap—great selection. It has a 'pop-up' feel."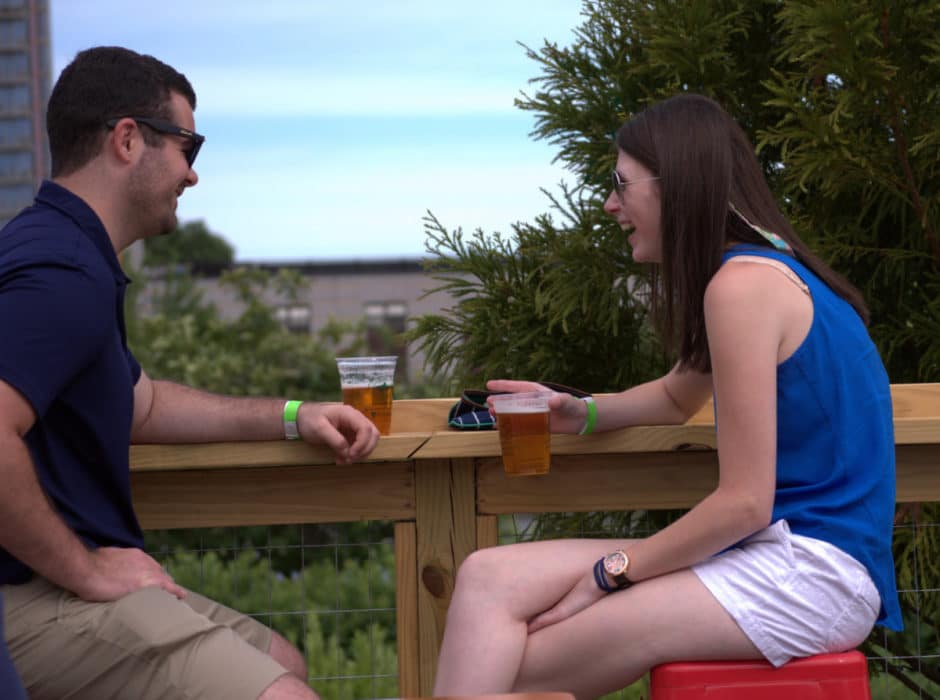 In line with other venues along the Riverfront, like the miniature golf course, Frawley Stadium and the IMAX theater, Constitution Yards is aiming to attract families and maintains a kid-friendly environment.
Hours of operation are Monday–Thursday, 4–9 p.m.; Friday, 2 p.m.–12 a.m.; Saturday, 12 p.m.–12 a.m.; and Sunday, 12–9 p.m.
Find Constitution Yards on Wilmington's Riverfront at 308 Justison St.
Constitution Yards: Wilmington's New Riverfront Beer Garden — The Town Dish.
Source: Constitution Yards: Wilmington's New Riverfront Beer Garden — The Town Dish