Calling all Photographers, art lovers, and art seekers, the Wilmington Exhibition of Photography is 85 years old! With the chance to purchase your favorite images on display at this event, it's something you won't want to miss. The exhibit features an array of works that span the gamut, meaning there's something for everyone at Wilmington's 85th Annual Exhibition of Photography!
Photographs and article summarized from Shelby Vaccaro of wdel.com.
The 85th annual Wilmington International Exhibition of Photography captures thousands as they look at the world in both black and white, and color—forming what is one of the country's oldest camera club.
"It's really an international effort," said Langevin. "These are some of the best people in the world that are submitting and the photographs cover the gamut from portraits, to landscape, to creative art, wildlife. There is a little bit of everything."
The exhibition has six photo sections of competition, three print sections, including large monochrome, large color, and small color, two photojournalism, including digital and print, and one digital open section.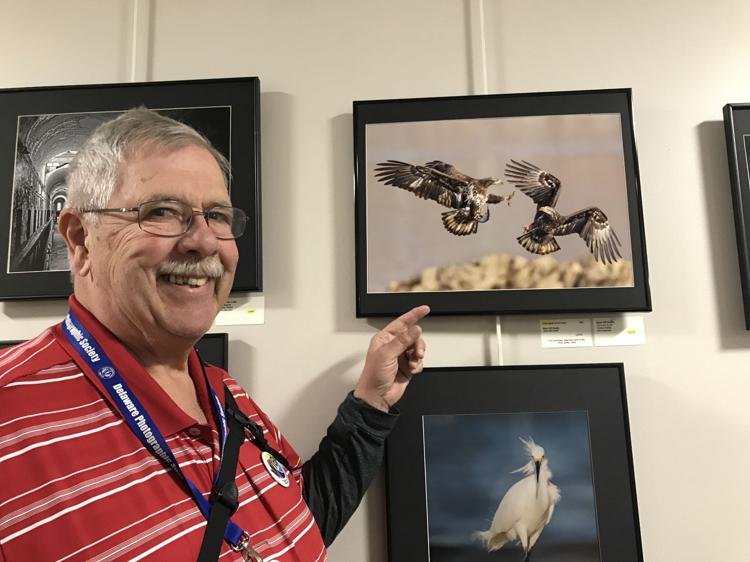 Wildlife photographer Jerry am Ende has a couple photos in this year's exhibition. He loves to capture the beauty of owls, elks, and especially bald eagles—one of his finalist photos is of two eagles.
"The competition is getting tougher and tougher all the time," said em Ende. "There are just beautiful, beautiful images here.
Don't forget while you're there to post your own photography of the fun using #WilmToday! You just might be featured on our Instagram Page!